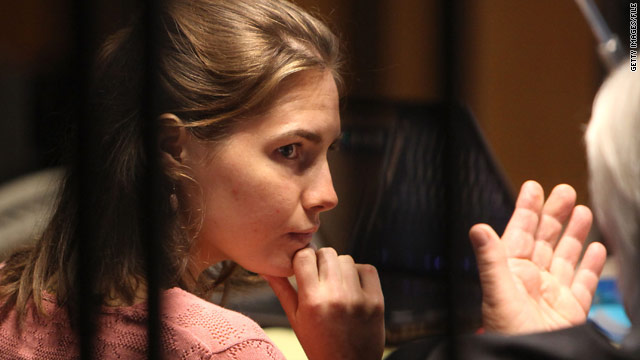 There's been no shortage of speculation about what took place the night in 2007 when American student Amanda Knox's roommate was murdered in the house they shared in Perugia, Italy.
Whether the case is playing out in court or not, the speculation about whether Knox was responsible for the death of her roommate Meredith Kercher rages on – in Italy, the United Kingdom and the United States. Knox was sentenced to 26 years in prison, and her Italian boyfriend at the time, Raffaele Sollecito, was sentenced to 25 years for murder.
The question everyone asks: What really happened inside that house, and is Knox responsible? The questioning of the verdict comes in many forms: How do the cultural and judicial differences between Italy and the U.S. and UK change the way we view the case?

Amanda Knox: Trial by Photography
Does anyone have a clue what really happened in the murder of Meredith Kercher. The case seems to turn on lurid descriptions of Amanda Knox's